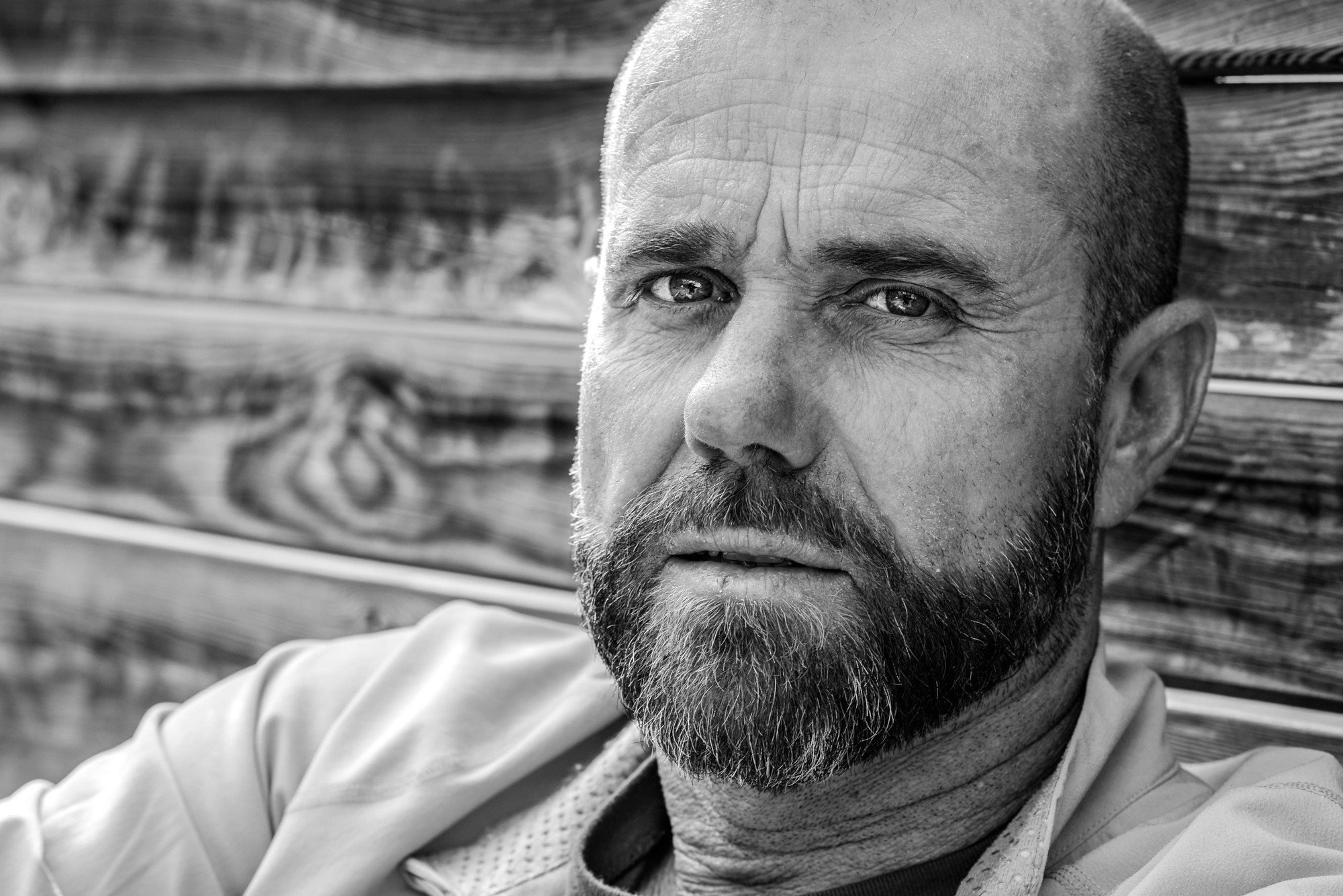 A propos...
Skieur et alpiniste, il débuta la photo il y a 20 ans devant l'objectif comme modèle pour des photographes spécialisés dans le monde de la montagne et de l'aventure. Il a appris le bon timing, la bonne lumière et à s'adapter aux situations demandées. Étape après étape il propose des sites et gère la sécurité en montagne comme guide de haute montagne pour des photoshoot et des films à destination de grandes marques.
Durant ces années il travailla pour Hermes, Rolex, Giogio Armani, Warren Miller, Salomon,des magazines comme Montagne Mag, Vertical, des marques de vêtements comme degrès 7, Mountain Hard Wear, Aigle, Asics et des télévisions comme ARTE, TV8, TVGlobo, Eurosport.
Ces expériences lui font rencontrer de grands photographes et cameramen qui lui enseigneront les bases des shoots dans l'outdoor. Chamonix comme lieu de vie et la Terre comme lieu de travail, rapidement il traîna un petit boîtier partout , jusqu'au jour ou il lui prend l'idée de vouloir partager de manière professionnelle son monde de l'altitude. C'est alors que son petit boîtier se transforme en reflex et que son métier de guide de haute montagne lui apporte toutes les connaissances nécessaires pour évoluer à toutes les altitudes et dans toutes les conditions.
L'anticiaption est son maitre mot, il vit intérieurement ses scènes ce qui lui permet d'être très efficace une fois en action. Tout ce mélange guide de haute montagne, photographe, extrême, art et sensibilité. Il s'auto proclame photographe d'art naturel.
About….Fred's relationship with photography started over 20 years ago, working as a model for professional photographers who were specialized in mountain and adventure photography. Working alongside these profesionnals taught him to get the timing right, to catch the right light and to adapt to all situations. Step by step, he starts suggesting shooting locations and as a certified mountain guide, takes care of managing the safety of photo and film crews shooting for well known brands. Over the years, he has worked for brands such as Hermes, Rolex, Giorgio Armani, Warren Miller, Salomon, Patagonia, Mountain Hardwear, Aigle, Asics, Degré 7 & Black Diamond Equipment ; magazines such as Montagne Mag & Vertical ; television channels such as ARTE, TV8, TVGlobo & Eurosport.
These experiences allowed him to meet numerous photographers and cameramen, who generously shared their knowledge of shooting in the outdoors. Chamonix becomes his base camp, but the World is his office. He takes his little camera with him everywhere he goes, and he finally decides that he should share his vision of higher alitutdes, shooting professionally. It's at this moment that his little camera becomes a Reflex. Being a professionnal high mountain guide provides him with the knowledge and skill set he needs to evolve safely in higher alitudes, in all conditions.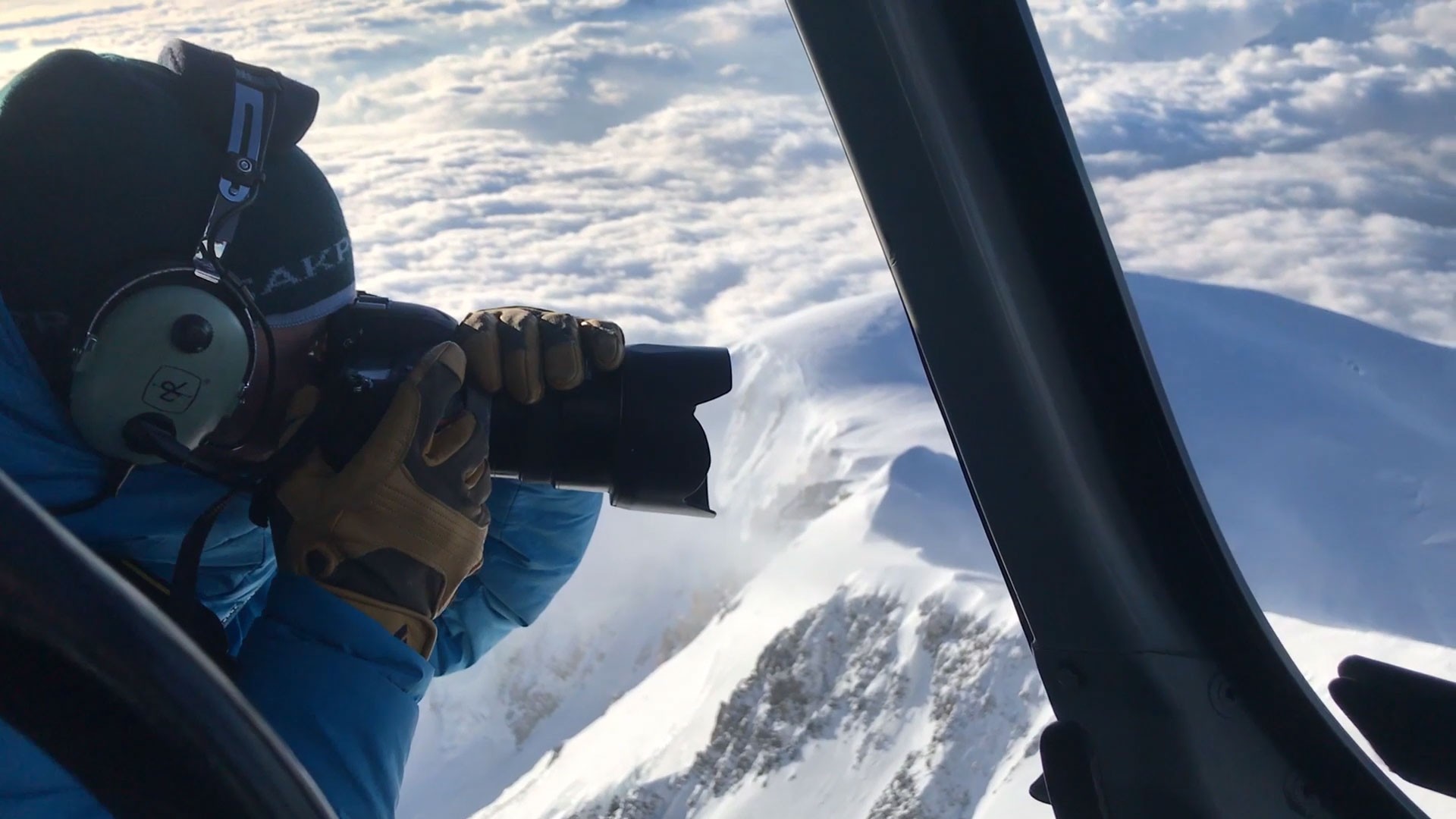 Fred over the Mont blanc range